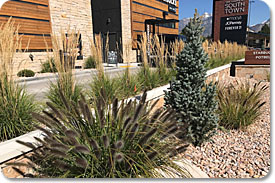 Having a well-designed yard that fits seamlessly with the surrounding landscape will enhance your home's aesthetics. As humans, we are innately drawn to good design so a beautiful landscape will strengthen your connection to nature. What's more, redesigning your outdoor space can increase your home value by up to 10%, which is more than you'll get from internal renovations.
However, to reap these benefits, your ideas have to be expertly designed and executed. Consequently, a DIY approach to such an important project is not recommended. Even if you're enthusiastic about being involved, you need a professional landscape architect. This post explores the reasons you need one.
They are licensed professionals.
Becoming a professional landscape architect takes years to master – at least four years of college education plus one to two years of apprenticeship, after which they take a series of exams before they are granted a state license.
During the course of their training, landscape architects learn about multiple fields – including engineering, horticulture, artistry, and designing – and how they integrate. This intensive education gives landscape architects the skill set needed in the design and construction of arbors, fountains, lighting, irrigation, retaining walls, and more.
Because landscape architects work with contractors, materials, and different plans on a day-to-day basis, they have a pretty good grasp of the options available to you in terms of material selection and design. With this, they can accurately assess the cost of your preferred design and even make necessary adjustments to ensure the total completion cost lies within your budget.
Furthermore, by harnessing their relationship, you can get easy access to the best construction team, as well as material suppliers, who may even charge less than the standard price. If you're doing it yourself, you need to spend lots of money on tools and fitting. Landscape architects, on the other hand, will already have these tools – thereby saving you cost. With a professional landscape architect, you get top-notch results within your budget.
Incorporating your designs
For most people, designing is a personal thing. A good landscape architect understands the emotional investment you have in the design process. Therefore, they will keep you within the loop so that your taste and preference will be incorporated into the plan. The human mind is quite capable of coming up with grandiose, albeit impractical designs. A landscape architect will try their best to realize your vision within practical constraints.
A holistic vision and consummate result
When a landscape architect is assessing the property, they put into consideration many factors, including elevation changes, soil condition, surrounding landscape, interior to external transition, and more. Their goal is to create a plan that is not only environmentally friendly but will also fit seamlessly into the grand vision.
This may include strategically placing trees where they'll lower energy bills. It could also be incorporating permeable paving solutions for driveway flooding while adding beauty to patios and sidewalks. All this improves your home efficiency while adding immense value.
Access to Sophisticated Tools and Training
Landscape architects have access to specialized tools and training that are not available to the average DIY-er. With the use of sophisticated landscape design software, they can produce detailed blueprints and construction plans that adhere to building codes. Moreover, this software allows them to accurately estimate the materials required and pricing based on variables like perimeter, area, and more.
Landscaping is not as easy as most people think. It involves designing and overseeing the creation, regeneration, and development of external land areas like gardens, recreational centers, and more. Making that a DIY project will take an immense toll on you. What's more, you're not even guaranteed of obtaining an optimal result.
Landscape architects will not only help in the design but will also remain involved with the construction and follow through for the few weeks it'll take.
Wrap Up
You would never think of building a house without hiring an architect! Why in the world should you then compromise when it comes to landscaping? A great landscape can only be accomplished through incisive resolution between artistic vision and engineering realities. A landscape architect is trained to do just that!
When looking for a landscape architect, make sure you opt for one with a proven track record of producing mesmerizing designs. If possible, speak to their previous clients to get a scene of their workflow. Also, looking for the lowest possible price when it comes to choosing a landscape architect is a terrible idea. Some 'so-called' professionals are malicious, and they use cheap pricing to lure unsuspecting homeowners.
The priority should be a landscape architect that brings your ideas to life, enhance your home aesthetics, and increase your property value.
Questions or comments? We are here and happy to help. Contact us today – we look forward to working with you on your next project!