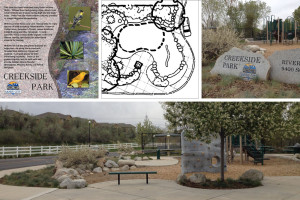 When it comes to the beautification of municipal areas, a planning committee (or municipal government or institutional board – when it comes to property surrounding said institutions) can't go wrong with building and developing parks. Parks are an immensely impactful way to instill a sense of pride within a community. Everyone understands urban – and even suburban – areas, tend to become incredibly drab and down in the doldrums without the pivotal way in which nature can (literally!) spruce up a place. When an area (and its community by extension) are cut off by essential elements of the natural world such as trees, grass, and even some fauna – the result to a surrounding community can often be cataclysmic. Perhaps not in the most obvious ways, but in subtle ways.
For example, many may choose to blindly overlook the immense power landscape architecture can have on the design and feel of a public park. If a committee committed to the creation and beautification of such a use for property in a city or surrounding an institution or business were to overlook that power, the park may lose its potency and purpose right from the outset.
McNeil Engineering: Park landscape architecture experts
This is where such vital landscape architectural consultants like McNeil Engineering can come in and ensure the structural engineering and aesthetics of such a place are sound and sustainable. Indeed, leveraging the tried and true principles of landscape architecture, consultants like McNeil Engineering have the ability and foresight required to build and plan parks for municipal or commercial areas.
In fact, McNeil Engineering's expertise when it comes to the world of landscape architectural consultation is a huge boon, and is, in fact quite, versatile. McNeil Engineering's structural engineering consultations have been beneficial for businesses and institutions in need of such landscape architectural consultations when it comes to property surrounding and involving their businesses and institutions. Additionally, they are also able to consult on such landscape architectural matters when it comes to parks.
Creekside Park: Planning
This fact is precisely why, all the way back in the Fall of 2007, the municipality of Sandy City in the greater Salt Lake City area in Utah commissioned the landscape architectural consultations of McNeil Engineering when it came to the planned development of a small (and very strictly budgeted) neighborhood park located at the corner of Riverside Drive and 9400 South. The park, which would come to be known as Creekside Park, needed to be planned – and it needed to be planned with the sturdy principles of landscape architecture in mind. Which McNeil Engineering was more than happy to provide.
Indeed, the committee responsible for the task within the Sandy City government began with the lofty goal of developing a neighborhood park capable of benefitting not only the surrounding neighborhood – but the overall community as a whole. With the structural engineering and landscape architectural consultation services McNeil Engineering provides, this Sandy City group, presented several design concepts to the local residents and city staff for review and comment. The final result the team zeroed in on, of course, used a plethora of innovative ideas and concepts. These innovative ideas and concepts turned out to accomplish Sandy City's (and the surrounding neighborhood's) programming requirements.
Creekside Park: Features and landscape architecture
The Sandy City Municipal government committee focused on the development of Creekside Park, along with the landscape architectural consulting services of McNeil Engineering, eventually created and built the long-awaited Creekside Park.
Creekside Park today consists of a brand spanking new walking trail, interpretation signs, perimeter fencing, a park playground, a complimentary climbing wall (seen in the above image collage), shaded seating areas for those hot summer days, and a drinking fountain. Of course, there's also landscaping all placed carefully and with much forethought within the natural environment created by this innovative installation. As part of the design team, McNeil Engineering's expertise was intimately involved in the implementation process beginning from the initial pre-bid meeting to the final inspection. The final result of Creekside Park is a small, intimate neighborhood park, which met not only the strict budgetary concerns but continues to be used up until this day – enjoyed by the community as a whole. As for the funding necessary for such a herculean task, Sandy City used grant money awarded through the Natural Resources Conservation Service.
McNeil Engineering: Landscape architecture consulting services
If you are part of a similar municipal government committee or involved with the property design and planning for your institution or business within the Utah area, reach out to us at McNeil Engineering. We offer state-famous structural engineering and landscape architectural consulting services