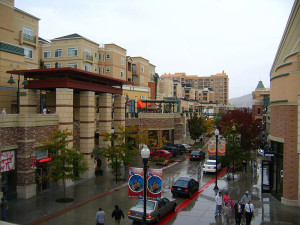 As our name, McNeil Engineering, suggests, we specialize in engineering and are proud to have a well-rounded staff of specialized engineers for all different types of projects. That being said, we realize that people in need of an engineer's professional assistance for a project might not immediately understand what kind of engineer the best fit for the job would be!
Of course, any potential client of McNeil can always contact us for more information on what kinds of engineering services we offer. However, we also thought it might be useful to potential clients to understand a little bit more about a few types of engineering we have staff specializing in, what the differences are between them, and what type of projects each type may accompany best!
Of course, there is quite a bit of overlap between these specializations, but there are key differences that mean more than you might think! So, without further ado, read on for 3 different examples of special engineering that McNeal is proud to offer.
1. Civil Engineering
Let's begin with civil engineering, because it is probably the most well-known and commonly used term out of this list! This is because "civil engineering" is often used as an umbrella term for any commercial engineering project that has to do with infrastructure. This is not entirely accurate, though it is based in truth. Civil engineers have their own specialized place in projects. So, what is that place, and what does a civil engineer do? Civil engineers have the incredibly important and sometimes daunting task of evaluating a construction project or plan in terms of how effective it will be in relation to the area surrounding it.
Civil engineering often has to do with transportation. For example, imagine a small coffee shop in a big city quickly gains popularity and has the means to open a new location. A civil engineer's touch on the plan can make that coffee shop's second location a step towards a booming franchise. In this scenario, it would be a civil engineer's job to do research to optimize the location of the new shop by, say, a high commute traffic area where people might like to stop for a coffee before work? Also, a civil engineer would make sure that the location is optimized or everything important to a coffee shop, like Wi-Fi, water, and electrical reliability. This coffee shop example is just a small example to show what kinds of jobs civil engineers are responsible for. Often, they are tasked with much more pressing tasks like new roads, airports, housing and apartment complexes and much, much more.
2. Structural Engineering
Structural engineering does have a lot of overlap with civil engineering when it comes to what kinds of projects they can work on, however a structural engineer has an equally important but very different focus. While a civil engineer's job is to optimize and plan a project like a building, for example, the structural engineer's job is to make sure that building stays standing. Civil engineers are mostly involved in the planning stages of a project. Structural engineers are absolutely involved in the planning of projects because they are experts in planning a project to be structurally sound before construction even starts. Structural engineers are often sent plans for projects after they are mostly finished to be evaluated for potential structural issues. One of a structural engineer's most important jobs, however, is to be present at a construction site to make sure that the construction is going to plan structurally to, again, make sure that once that building or structure goes up, it stays up.
3. BIM engineers
AT McNeil we are proud to employ skilled and trained BIM engineers. We truly believe that BIM is revolutionizing the infrastructure and engineering industries and we are so excited to have the latest in BIM technology. For the uninformed, BIM stands for "business information modeling" which is, basically, the process of digitally planning a project in full before beginning construction. This involves much more than just written planning. BIM engineers are experts in BIM software and can fully digitally model projects before ground is even broken. These #D models and plans can then be evaluation by either or preferably both the aforementioned types of engineers to make sure that a project is ready to begin construction. This process minimizes any mistakes made during the construction process. At McNeil we specialize in BIM because we want your project to go as smoothly as possible!
If you are part of a company or organization that is planning a project that could benefit from this kind of assistance, or if you are looking to learn more about our services, please contact us here:
McNeil Engineering Direct Contacts | Our Team of Engineers in SLC Utah
We hope now you understand a little better the differences between the types of engineers we employ!